DISA, Italpresse Gauss, StrikoWestofen, Wheelabrator: these four leading, globally operating technologies, all powered by Norican Digital - our digital solutions arm dedicated to helping customers realise the benefits presented by the Industrial Internet of Things (IIoT) – mean one thing: that Norican is equipped and ready to meet all your foundry needs.
Drawing from our collective toolbox of technologies, machines, processes and experience, we have the technical expertise and capability to answer your foundry challenges and objectives, from supporting specific elements to providing complete end-to-end foundry solutions.
Our people are integral to our business, which is why experts from across Norican attended GIFA to answer questions, deliver insightful seminars, present technologies and support your business. Here's a quick summary of who's who, and what their specialisms are.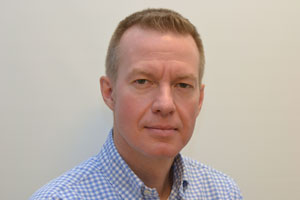 Per Larsen, Product Portfolio and Innovation Manager, DISA
An alumnus of the Technical University of Denmark, where he graduated as a Master of Science, Per joined DISA back in 1996 as a foundry application engineer. Tasked with solving casting-related problems on-site for customers, Per's love of innovative solutions and years of foundry-floor experience saw him become Innovation Manager for DISA in 2006, before assuming his current role in 2017.
Talk to Per about: Casting challenges, improving efficiency, sustainability and quality through innovation, working with aluminium
Languages spoken: Danish, English, German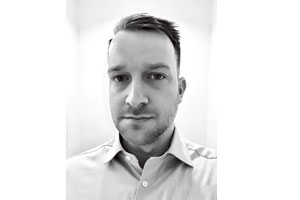 Kasper Paw Madsen, Global Product Manager, Digital Solutions, DISA
Kasper started with DISA in 2007 as an automation technician, testing and troubleshooting moulding lines and related equipment to optimize performance. Building his expertise in data-driven processes and digitisation, first as an RMS (remote monitoring services) Engineer and subsequently as Global Product Manager (Parts & Services), Kasper became Global Product Manager, Digital Solutions, in 2017.
Talk to Kasper about: Digitisation, automation, process optimisation, Industry 4.0, connected/integrated foundry solutions
Languages spoken: Danish, English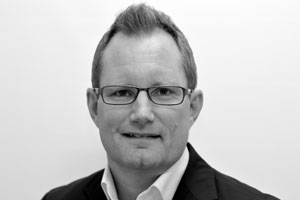 Lars Hjelm, Global Product Manager, Vertical Moulding, DISA
Lars has been with DISA for over 30 years, joining the company as a Quality Control Test Engineer in 1986. Other positions held include Field Service Engineer and Global Product Manager, Aftersales. In addition to being part of DISA's extensive product development team, Lars is currently responsible for the complete product lifecycle of DISA vertical moulding machines, ensuring existing and retrofit solutions are available to help customers always get the most out of their machines.
Talk to Lars about: Quality control, vertical moulding solutions, extending equipment lifecycles
Languages spoken: Danish, English, German
Dr. Dennis Janitza, VP Technology Development, Norican Digital
With a Masters of science and a Ph.D. in Mechanical Engineering from the Technical University of Munich (TUM), Dennis has been VP Technology Development of Norican Digital since 2017, where he works alongside President Rudi Riedel to develop and deliver 4.0 digital solutions to optimise and connect Norican technologies, enabling customers to benefit from top of the art digital integrations and data-driven efficiencies. Dennis was previously CEO of StrikoWestofen America.
Talk to Dennis about: How to start the digital transformation in your company, how to create value with Industry 4.0, connected/integrated foundry solutions, improving productivity, future trends in data-driven foundries
Languages spoken: English, German, Python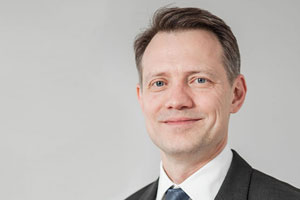 Peter Reuther, Senior Vice President CPI Thermal, StrikoWestofen
Peter, who joined StrikoWestofen in 2001, was made SVP in 2018 following 5 years as the brand's Sales Director Europe. A mechanical engineer by trade, Peter Reuther has filled several sales positions within StrikoWestofen, starting in sales support and, since 2013, heading the Europe OEM business as Sales Director. With his comprehensive experience and deep technical expertise, he is focused on expanding the market-leading position of StrikoWestofen in the sector and helping to create a sustainable innovation pipeline of new products and services.
Talk to Peter about: StrikoWestofen, aluminium foundries, industry trends, high-end furnace technologies for the light metal casting industry
Languages spoken: German, English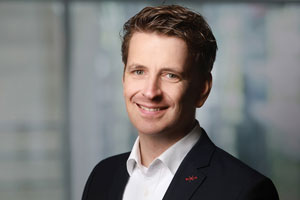 Dr. Theodoor van der Hoeven, VP Product Development, StrikoWestofen
As head of research and product development, Theodoor van der Hoeven is passionate about driving digitisation across StrikoWestofen, Norican and the foundry industry as a whole. His role, which he had held since 2016, places Theodoor at the heart of trend identification, development processes and all projects for new StrikoWestofen products. Prior to working at StrikoWestofen, Theodoor held positions at AVL SCHRICK GmbH and DAF Trucks NV. He gained his doctorate in Energy Technology from the Eindhoven University of Technology.
Talk to Theodoor about: Digitisation, Industry 4.0, Big Data, furnace technology for light metal casting, process optimisation, automation and connectivity.
Languages spoken: English, German, Dutch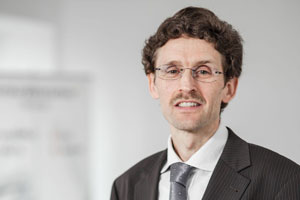 Rudi Hillen, Development Engineer, StrikoWestofen
With over 28 years' mechanical and process engineering experience, Rudi has been a Development Engineer at StrikoWestofen since 2003 when he joined the company from L.& C. Steinmüller GmbH. During studies at the Technische Universität Darmstadt, Rudi focused on Fluid Mechanics and Process EngineeringDuring. Rudi works across a number of development areas at StrikoWestofen but specialises in aluminium melting furnace solutions.
Talk to Rudi about: Aluminium furnaces, melting technology for light metal casting, process runs, operation and energy optimisation, data analysis
Languages spoken: German, English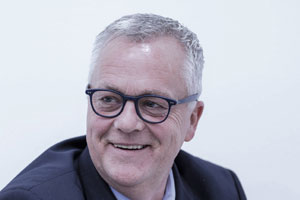 Holger Stephan, VP AM Sales Support & Service, StrikoWestofen
Holger kick-started his interest in engineering as an apprentice mechatronics technician. He managed construction sites around the world before joining StrikoWestofen as a service technician over 20 years ago, primarily supporting customers using the StrikoMelter melting furnace. For the past ten years, Holger has headed up the company's 'Service and Spare Parts' division, where he is responsible for - and passionate about - analysing, improving, and modernizing solutions to ensure customers achieve the best possible results from their StrikoWestofen technologies.
Talk to Holger about: Melting furnace technology, StrikoMelter and Westomat modernisations to optimize energy efficiency and system uptime, improving solution life cycles, customized training programmes
Languages spoken: German English
Frank Schürmann, Product Manager, StrikoWestofen
Having graduated in engineering from Dortmund University, Frank joined StrikoWestofen in 1999 working within the sales team for the Westomat dosing furnace and solutions for low-pressure die casting. Gaining a vast wealth of experience in this area, Frank was appointed to his current position in 2013, with a clear remit – optimising high-tech solutions to solve customer challenges in dosing processes. He has become one of the company's 'go to' experts and a leading industry specialist.
Talk to Frank about: All aspects of high-tech dosing furnace technology, Westomat, future dosing technology trends, solution optimisation.
Languages spoken: German, English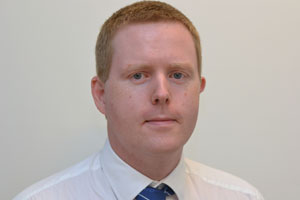 Bo Haugbølle, Vice President OEM Sales, DISA
Bo joined DISA over 21 years ago and as such has a detailed knowledge of the company's solutions and services that is hard to rival. Starting out as a Technical Apprentice back in 1998, Bo has since worked in technical, testing, support and managerial positions aligned with key product lines and global markets. The former Head of Product Management at DISA assumed his current role as Vice President OEM Sales in April 2017.
Talk to Bo about: Product and productivity optimisation, maintenance and upgrade innovations, horizontal & vertical moulding, DISA aftermarket support services
Languages spoken: English, German, Danish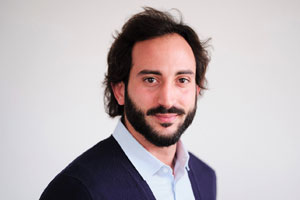 Alberto Masgoutiere, Spare Parts Manager, Italpresse Gauss
Alberto Masgoutiere has headed up the spare parts department for Italpresse Gauss since 2017. Having studied management and process engineering at the University of Brescia, and subsequently gained initial industry experience working in lean production projects for an international manufacturing company, he joined Italpresse Gauss in 2014 as an Industrial Controller. In his current position, Alberto is in charge of managing and optimizing the sales process of spare parts - from quotation to shipment – focusing on ways to improve customer service, speed up quotations, quickly identify issues and deliver the right technical support, all while maintaining short, reliable delivery times.
Talk to Alberto about: Italpresse Gauss, technical issues, die casting spare parts
Languages spoken: Italian, English, French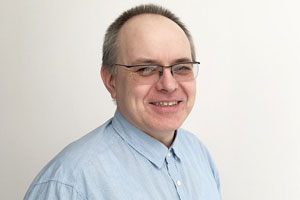 Stanislav Venclik, Vice President Portfolio Development, Wheelabrator
Stanlislav's career (primarily with shot blast equipment) spans over 20 years and has seen him work with Norican colleagues around the world. He specialises in taking on engineering challenges - with a focus on concept engineering, product development, project management and knowledge/technology transfer with Wheelabrator teams in China and India. Since 2017, he has been based at the Technology Centre in Zurich, Switzerland, developing Wheelabrator's product portfolio to ensure it fits with industry and customer needs.
Talk to Stanislav about: Mechanical design, shot blast technology, connected foundry technologies, Industry 4.0, technology optimisation
Languages spoken: Czech, English, German
Heinrich Dropmann, Vice President Automotive and General Industries, Wheelabrator
Heinrich has been with Wheelabrator for over 27 years. He heads up the team based at Wheelabrator's Centre for Product Innovations in Metelen, Germany, optimising all shot blast machine ranges and also designing solutions tailored to specific customer requirements – often for advanced wheelblast applications for sectors such as automotive.
Talk to Heinrich about: Optimising and designing shot blast process and solutions, integrated production processes
Languages spoken: English, German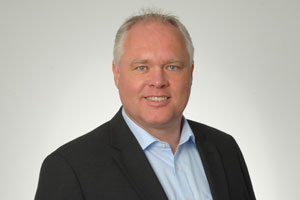 Lars Südfels, Team Leader Sales Support Wheel Shot Blasting Technology Automotive and General Industries, Wheelabrator
Lars joined Wheelabrator in 1999 as Detail Design Engineer and since then has worked in project management, as an Equipment Modernisation Programme (EMP) Coordinator, and in Wheelabrator's concept engineering team, before finally moving into sales of OEM equipment. His diverse roles at the company – working with customers and colleagues from around the world - have given Lars a deep and specialist understanding of wheel shot blasting solutions for the sectors he now serves. Every day he, and the team he leads, support Weelabrator's regional sales and service teams in delivering the best and most efficient solutions for customers.
Talk to Lars about: Shot blast technology for automotive and general industries, optimising and designing shot blast process and solutions.
Languages spoken: German, English
Bernhard Busskamp, Sales Director Airblast Automotive and General industries, Wheelabrator
Bernhard has been with Wheelabrator in the air blast business for over 29 years. In various positions, he collected his experience and managed the challenges of air blast applications, all over the world. He is working as Sales Director and together with his team he is responsible for the development and sales support of advanced air blast solutions, with the actual focus of internal blasting and medical applications. Starting with automated blasting machines up to high complex fully automated blasting cells.
Talk to Bernhard about: Fully integrated, advanced shot blasting solutions for the automotive, general and medical industries
Languages spoken: German, English
Berthold Kampen, Director Engineering, Wheelabrator
Berthold has worked at Wheelabrator since 1997. Starting as a project engineer, he has acquired a great deal of expertise in the field of blasting technology over many years to provide solutions for our customers. Today he is responsible for the design team for shot blasting systems. This includes project design as well as EMP design and customer documentation. One of his most challenging tasks is the continuous development of the product portfolio.
Talk to Berthold about: Finding solution in the field of Shot blast technology
Languages spoken: English, German
Denis Dardard, Innovation Manager, Wheelabrator
Denis has been working for Wheelabrator since 2002. He has a degree in Mechanical Engineering. Over his career, Denis has successfully developed and commissioned more than 50 sophisticated automated airblast machines all over the world. His specialisms are airblasting, shot peening and peen forming. Today, Denis is in charge of the innovation team and works closely with the engineering department to apply and integrate new technologies.
Talk to Denis about: mechanical design, shot peening and blast technology, peen forming development
Languages spoken: English, French
Tony Grammauro, VP / General Manager, Impact Finishers UK, Wheelabrator
Tony has been with Wheelabrator for over35 years, following a diploma in Material Science with a thesis on shot peening. Starting out as an R&D engineer for VacuBlast, he later moved to Impact Finishers to oversee Wheelabrator's specialist shot peening division. Since taking the helm, he has strengthened the business's close relationships in the aerospace sector, gaining key OEM approvals and working with Airbus, BAE Systems, Boeing, and Bombardier on process and specification development. Today, he is a recognised specialist in the aerospace industry and is called upon by major OEMs to support their global supply chain.
Talk to Tony about: aerospace applications, high-spec shot peening, peen forming, distortion correction, specification development
Languages spoken: English, Italian
Contact Us
Please complete the form
Find your nearest contact
If you would prefer to speak to someone directly, click below to find a phone number / address for a representative in your country.