Innovations pushing boundaries
When it comes to manufacturing, productivity is always a priority. That's why, right across the Norican Group, research, development and product innovation always focusses on ways to unlock efficiency and output gains.
Over the course of 2018, Norican brands launched an exciting range of new products, technologies and features. Explore how these cutting-edge innovations can help futureproof operations and increase productivity and output.
Productivity and the power of proof
Be sure before you pour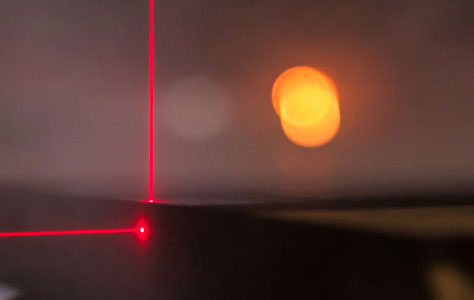 This industry first could revolutionise pouring and productivity. DISA's Mould Accuracy Controller (MAC) is a high-precision measuring device that captures mould-related mismatch, mould gaps, mould steps and parallelism for each mould before pouring. For the first time ever, foundries are able to spot and react to mould string inaccuracies in real time, before pouring. This could dramatically increase productivity by making lost runs a thing of the past.
Perfecting the recipe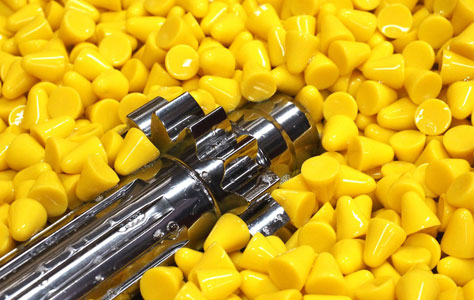 'Prove and Improve' is the name of the game with Wheelabrator Vibro's free trial service that helps companies test, optimise and verify their media recipe in line with the specific requirements of their application. Currently available in the UK, Germany and Czech Republic, the minimum aim of any free trial is to help companies achieve the same finish in a shorter process time at a reduced cost – guaranteed. Benefits include increased capacity, through-put, profitability and, of course, productivity.
Huge size, massive output
Tonnes of output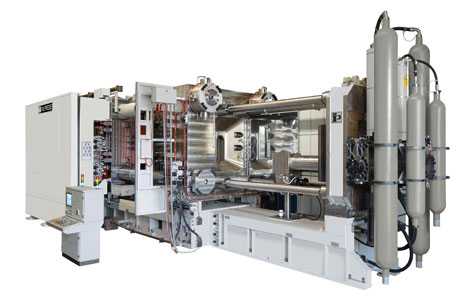 In January 2018, Italpresse Gauss released the largest model yet of its popular TF series of compact, flexible and reliable, toggle free die casting machines. The TF 5600 has a hydraulically driven closing force of up to 5600 tonnes, keeping the machine steady, ensuring quality through more precise closure of the die and minimising scrap. The ultra-rigid TF's high repeatability increases your plant's productivity and reduces the scrap rate too.
Feed me big structures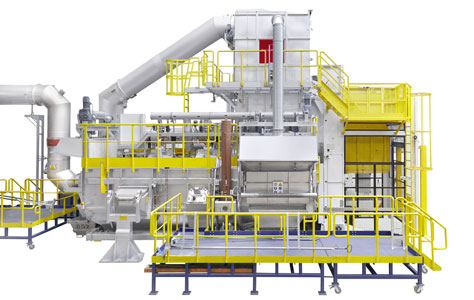 Bigger components means larger returns and this is where StrikoWestofen's very hungry melting furnace, the StrikoMelter BigStruc, delivers for foundries. Not only can the BigStruc handle returns with a size of up to 2.5 square meters, it can also melt them in a particularly energy-efficient way, even at low bulk densities. With easy loading and low metal loss, foundries can keep producing large components as cost-effectively as possible.
Big foundry functionality
Rebalancing the scales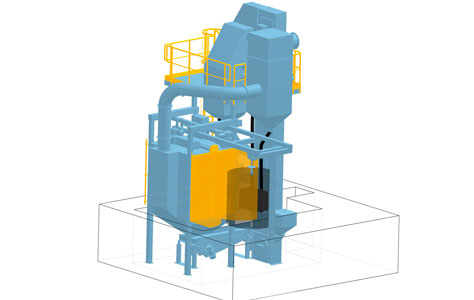 Productivity functionality that is normally only affordable to larger foundries is now available to small and medium sized foundries, thanks to the re-engineered and upgraded Wheelabrator HTS range of hanger-type blast machines. New machine design includes additional options to downsize blast wheels and choose a screw conveyor instead of screen vibratory conveyor. Clients can deselect features not needed for lighter tasks, substantially lowering investment costs while bringing high-output capabilities to more modest foundries.
Laser scanning precision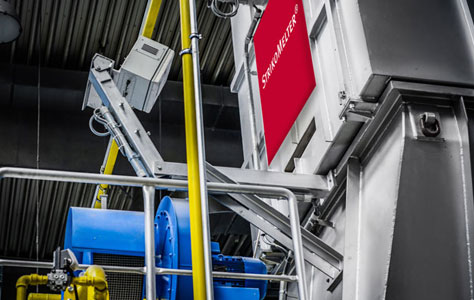 StrikoWestofen's laser scanner feature permanently monitors the shaft fill level in its melting furnaces to ensure it is always optimally filled. As well as achieving optimum efficiency levels during the melting process, energy is saved by the integrated hot gas baffle – a ceramic fiber shaft cover which keeps the heat in the furnace during the melting process. Available as a retro-fit option, the technology ensures furnaces are never short of melt – helping to maximise uptime and productivity.
Data and digitalisation combine to offer real innovation potential as we look to solve the current and future challenges of the industry.

Unleashing this potential is a major focus so to help customers turn raw data into valuable insight which optimises their operations, and to consolidate and amplify our foundry, digital and data expertise, we launched Norican Digital in April 2018.

Both Norican Digital and the wider Group are planning to unveil new products and features designed specifically to increase operational output at GIFA in June 2019.